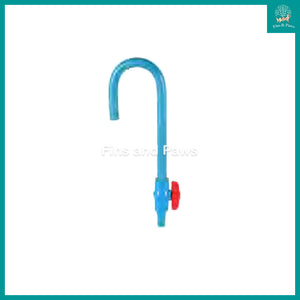 Ideal for >80L Aquarium!
The Water Change Pipe provides an easy solution for periodical water change. It allows you the hook the pipe on your tank so that you do not need to hold the hose during water change. It also has a valve which allows the user to quickly turn on/off the water flow.

Features:
Quality PVC water change kit.

Easy to use water valve installed for flow control.

Compatible with Φ16/22mm hose.