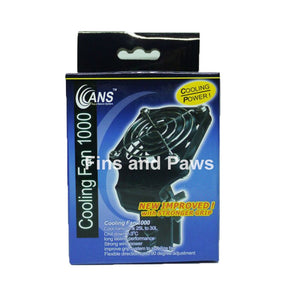 For Planted, Shrimp and Marine Tank
ANS Aquarium Cooling Fan is the ideal aquarium water cooling device for fishkeepers interested in keeping marine, planted or shrimps in our hot tropical climate.
Suitable for freshwater and marine aquarium. 
Feature:
For nano tank 25L to 30L.
Chill down 2-3C.

Strong wind power.

Improved grip system for greater stability.
Flexible direction up to 90 degrees adjustment.