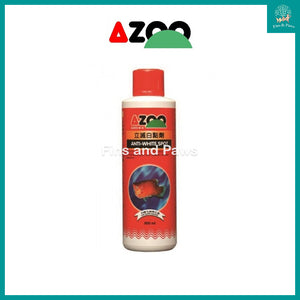 For freshwater, aquatic plants and saltwater aquariums.
Features:
Effectively treats diseases which caused by ciliates such as white spot disease(lchthyophthiriasis), trichodina.

Helps to inhibit the lymphocysitis which is caused by marine virus.

For use in freshwater and saltwater aquariums, harmless to aquatic plants. 
Notes:
The display color of the item and its packaging could differ from the actual product due to uses' monitors settings.